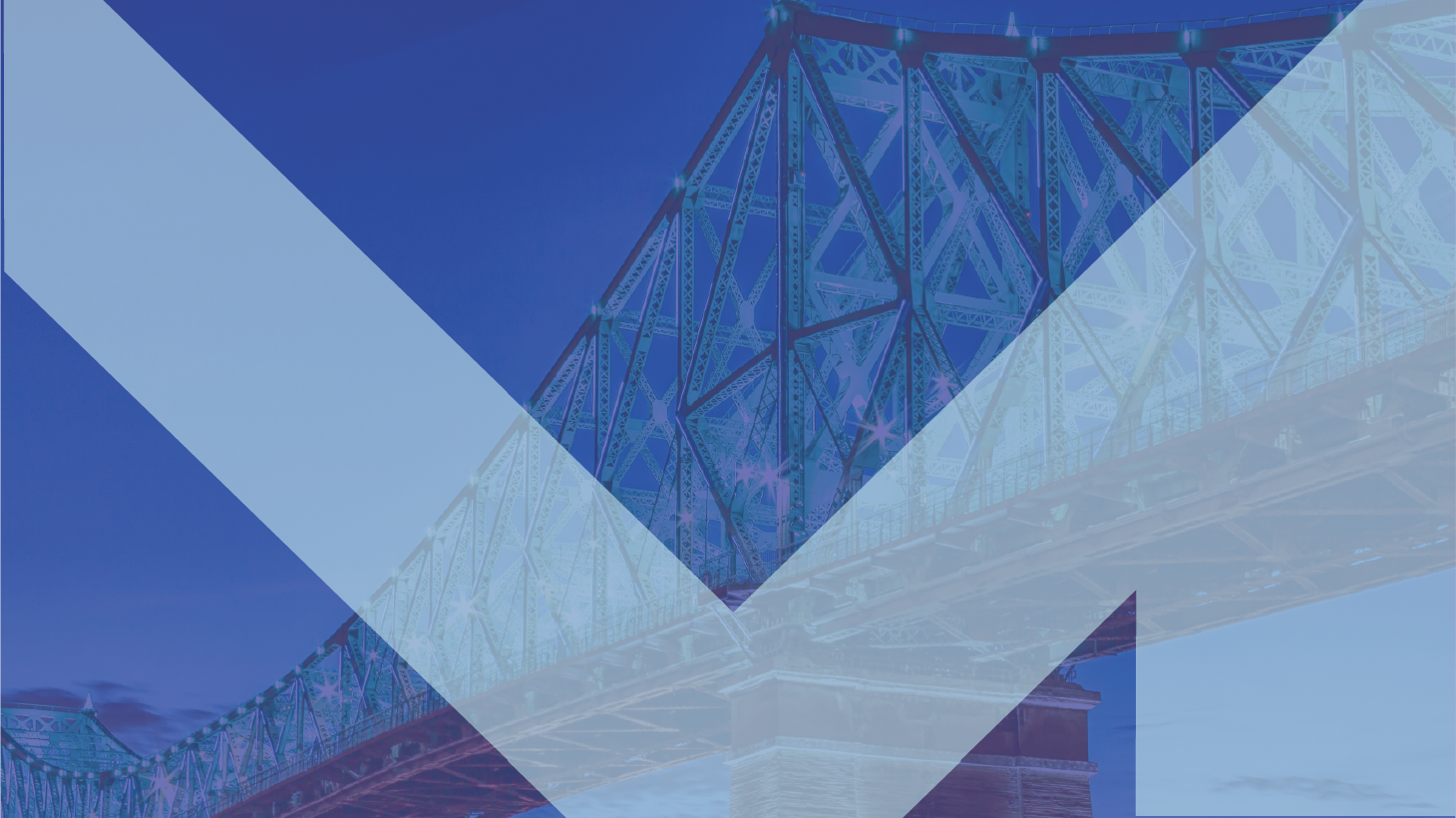 Training in sustainable finance: Desjardins Group, the first financial institution to respond to Finance Montréal's invitation
Finance Montréal invites players in the financial ecosystem
to make Quebec a world leader in ESG finance

Montréal, November 9, 2023 – On the occasion of the Executive Summit on Green and Transition Finance, organized by the Canadian Chamber of Commerce, Finance Montréal and Desjardins announce a major initiative to raise awareness and train all Desjardins Entreprises advisors in sustainable finance. Desjardins thus becomes the first financial institution in Quebec to adopt the introductory program offered by the Quebec financial cluster. As a signatory of the Statement by the Québec Financial Center for Sustainable Finance, this collaboration represents a concrete response by Desjardins to the development of talent. Finance Montréal takes this opportunity to invite all financial organizations to follow suit.
"Sustainable finance is the finance of tomorrow. All businesses will have to adapt and change the way they do business in the face of the economic, social and environmental challenges we face. This is also true of the finance and insurance sector. It will be essential to train all the teams in this sector to succeed in this transition. We are very proud to be playing a leading role in providing this training at a time when the entire financial industry is making a resolute commitment to responsibility and sustainability. In this spirit, we salute the leadership of Desjardins Entreprises and look forward to seeing other players in the financial community join the initiative," said Jacques Deforges, CEO of Finance Montréal.
"This training is part of Desjardins' ongoing efforts to provide a sustainable economy for future generations. As early as 2017, we integrated ESG criteria into our financing of major companies. Our aim was to raise awareness and support leaders across Canada in applying environmental, social and governance criteria. We then set up a team dedicated to sustainable finance to help all Desjardins account managers support our corporate members, regardless of their size, as the economy transitions. Today, we are once again demonstrating our leadership through this collaboration with Finance Montréal and its partners," said Jean-Yves Bourgeois, Senior Vice-President, Business Services, Desjardins Group.
The goal of the Introduction to Sustainable Finance program is to educate and train all Quebec financial industry professionals in the fundamental principles of sustainable finance. It is designed to help participants understand what sustainable finance is and how it applies to the various business lines of financial institutions.
Awakening professionals to the future of finance
Together, the various training courses aim to establish a shared vocabulary for discussing sustainable finance and ESG issues. At the end of four modules, financial industry professionals will be able to communicate effectively on these different aspects.
Sustainable finance - The fundamentals: Creating a common language, mobilizing teams in favor of sustainable practices and understanding ESG (environment, social and governance) as a tool for managing risk and creating value in the financial sector.
Sustainable corporate finance: Clarifying the importance of ESG factors in business decisions and identifying the associated risks and opportunities.
Sustainable investment: Developing a basic understanding of sustainable investment strategies and ESG integration approaches.
Sustainable insurance: Managing climate change risk and identifying sustainability opportunities.
Each asynchronous training course lasts between 30 and 45 minutes, and features short videos, quizzes and interactive activities. Courses are available in French and English.
To find out more about our introductory courses on sustainable finance for employees in the financial sector, click here.
About Finance Montréal
Finance Montréal is Quebec's financial cluster. Our organization was created in 2010 by the financial community at the invitation of the Quebec government. Our members include governors, partners and associates, as well as numerous volunteer professionals from the financial services industry.
Our mission is to develop and promote Quebec's financial services industry by bringing together competent and influential players in the world of finance.
We are the crossroads where financial industry players join forces to enhance the competitiveness and prosperity of Quebec's financial industry. To find out more about Finance Montréal, visit www.finance-montreal.com or our LinkedIn page.
About Desjardins Group
Desjardins Group is the largest cooperative financial group in North America and the fifth largest cooperative financial group in the world, with assets of $414.1 billion at Septembre 30, 2023. It was named one of the World's Top Female-Friendly Companies by Forbes magazine. To meet the diverse needs of its members and clients, Desjardins offers a full range of products and services to individuals and businesses through its extensive distribution network, online platforms and subsidiaries across Canada. Ranked among the world's strongest banks according to The Banker magazine, Desjardins has some of the highest capital ratios and credit ratings in the industry.
Source:
Finance Montréal
Sophie Pasquier
COPTICOM
spasquier@copticom.ca
514-437-3984
Desjardins Group
Public Relations
514 281-7000, ext. 5553436
media@desjardins.com